Le Jour Chronograph
Jordi, Spain
Fantastic Watch! What a find!
Thank you.
Seiko Alpinist
David, U.K.
Smooth transaction, fast delivery, highly recommended. Would purchase from you again in future. 5 stars.
SHD Landeron Chronograph
Alan, London
Hi Simon,
It was a gift for my girlfriend. She absolutely loves it.
Many thanks for asking.
Seiko 6105 – Willard
Sean, U.S.A.
The watch is gorgeous and I'm so excited to wear it. I'm just thrilled at the condition of it and I can't wait to get out of quarantine to show friends. Thanks for helping make this happen, as this concludes a long hunt for a quality Willard.
Meister Anker Divers
Mark, Cambridge
You sir, are hereby commended for your very appreciated gesture! The straps are both fantastic and they will look great on the Meister.
I'm a big fan of The Chrono Duo, you will see me in the order sheet again.
Paul Buhre Chronograph
Harry, UK
Very easy buying process, quick communication and securely and quickly despatched. The watch is beautiful; exactly what I wanted and at a very fair price. Thanks guys!
Chromachron Colour Time
Tyler, USA
Excellent customer service, as well as fantastic shipping, both in regards to packing and swiftness. Would buy from again in an instant.
Seiko Prospex "SEA GRAPE"
Ross, U.S.A.
Confirming receipt of my Sea Grape! Pictures did not do this watch justice. Thank you.
Omega Geneve Stingray
Ric, Australia
Thanks.
Great to deal with. Prompt delivery
Zenith Divers
Craig, San Francisco
Just received the watch. The photos don't do it justice; it looks stunning. Thank you.
Breitling Super Avenger
Thomas, UK
Safely received. Cool watch!
Lanco Monaco Chronograph
Heath, U.S.A.
Simon was absolutely a pleasure to work with. Packaging was lovely. Look forward to doing business with Chrono Duo Ltd again soon!
Thank you and best regards,
Heath
My first vintage Heuer. It's a beautiful watch and many thanks for all your help and advice. Price was very fair also. Will be happy to recommend you to my fellow collectors.
Philip Watch Caribbean
Antonio, Italy
Everything went perfectly, thank you.
Eterna Kon-Tiki
Gerhard, Ukraine
The watch is perfect! Thank you and best regards.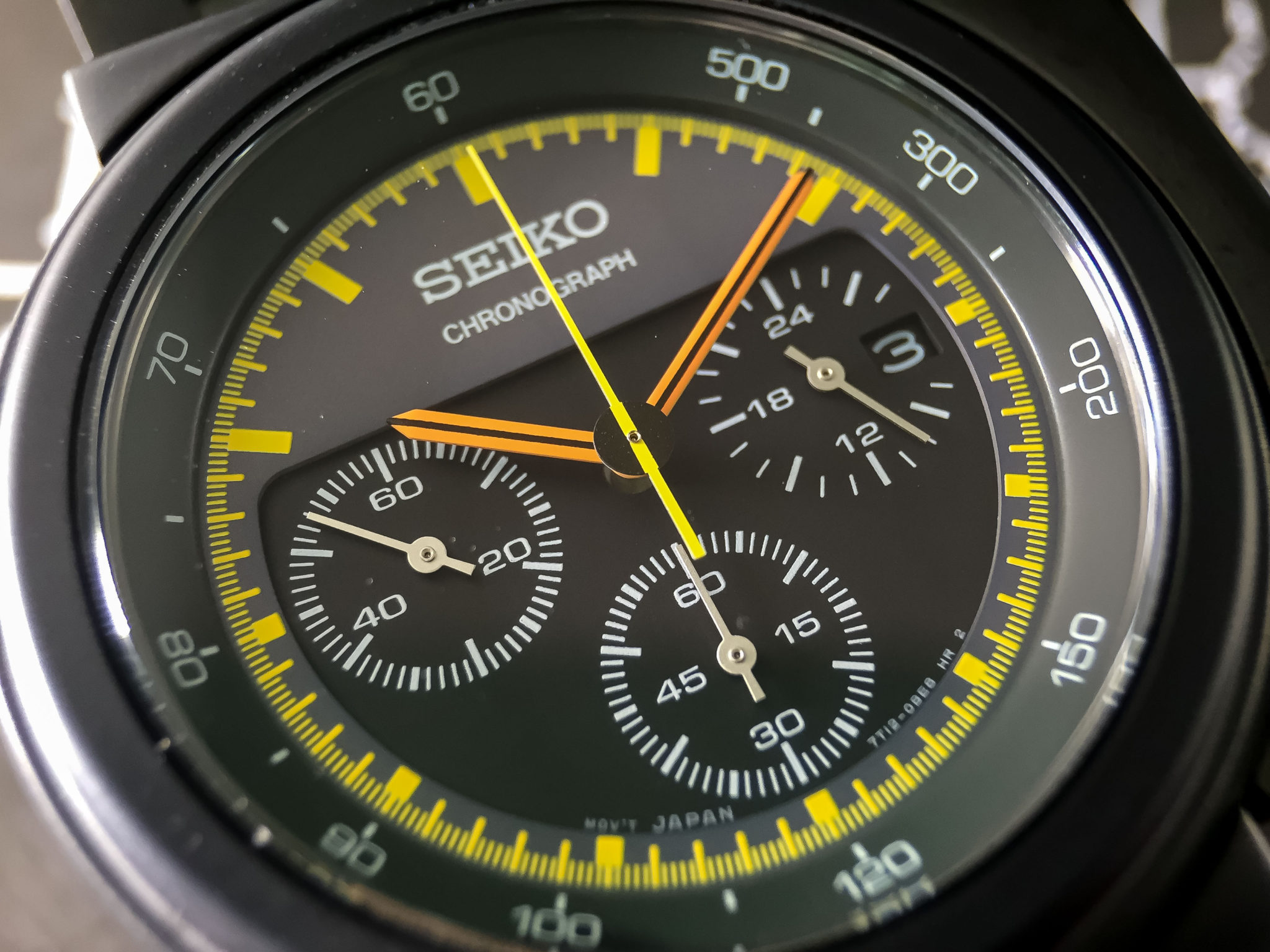 Seiko Ripley Spirit
James, UK
Another one to add to my Seiko obsession!
Breitling Chrono-Matic
Justin, Germany
I'm delighted with the watch, it's exactly what I was hoping for. The communication and service was excellent throughout the transaction and I'd happily buy from The Chrono Duo again!
Seiko SLA033J1 – Prospex 1970s Diver
Chris, U.K.
Thank you for the watch and your note, it is beautiful right up there with my Swiss watches for finish and beautifully original and vintage looking! Happy to leave a review for The Chrono Duo. I'm very pleased ????
The Chrono Duo has provided excellent service. In addition to posting accurate, detailed photos and descriptions of their watches, they have been very helpful and available even after purchases. An issue came up with the watch I bought several weeks after I received it, and they honoured their warranty.
Thanks guys!
Omega Constellation
Martin, U.K.
Every aspect of the transaction with The Chrono Duo was perfect. Prompt, informative email responses and a fair negotiation with Simon. Very fast shipping and well packaged. The watch was exactly as described and I am thoroughly delighted.
Chopard LUC 16/1860 Limited Edition
Paul, USA
Just wanted to thank you for my Chopard and over all very positive experience. The watch is absolutely stunning, packaging was very secure and all came as expected. I'm very happy with my purchase and surely will check your inventory often.
Thank you again, I absolutely love this watch!
Seiko Black Turtle SRPC49K1
Simon, U.K.
Everything was great and easy! Such a professional seller.
Omega Speedmaster Mark III
Konrad, Germany
Glashütte Original
Jorg, Germany
Tudor Oyster Big Rose
Mike, Poland
I just collected the watch. Thank you for a terrific buying experience and for the note!
The watch is an absolute gem and it's ticking away on my wrist!
I'm likely to be tempted again and wish you well!
Yema Trans Antartic
Duccio, Milan
It is working flawlessy and I must admit it's a beauty.
Omega Flightmaster
Neil, UK
Very nice piece! Thank you for a smooth transaction. Will leave feedback for you. Best regards, Neil.
Vulcain Cricket Alarm
Ryan, USA
I purchased a Vulcain Cricket as a retirement gift for my father. I had been looking for a birth-year watch and was thrilled when I came across this watch. It arrived quickly and was exactly as described in the listing. I am thrilled with the purchase!
IWC Mark XVI
Kaare, Denmark
I have received the watch and everything is absolutely fine. Thank you for the note as well, it is always nice to buy from people that actually enjoy watches as well. Have a good day.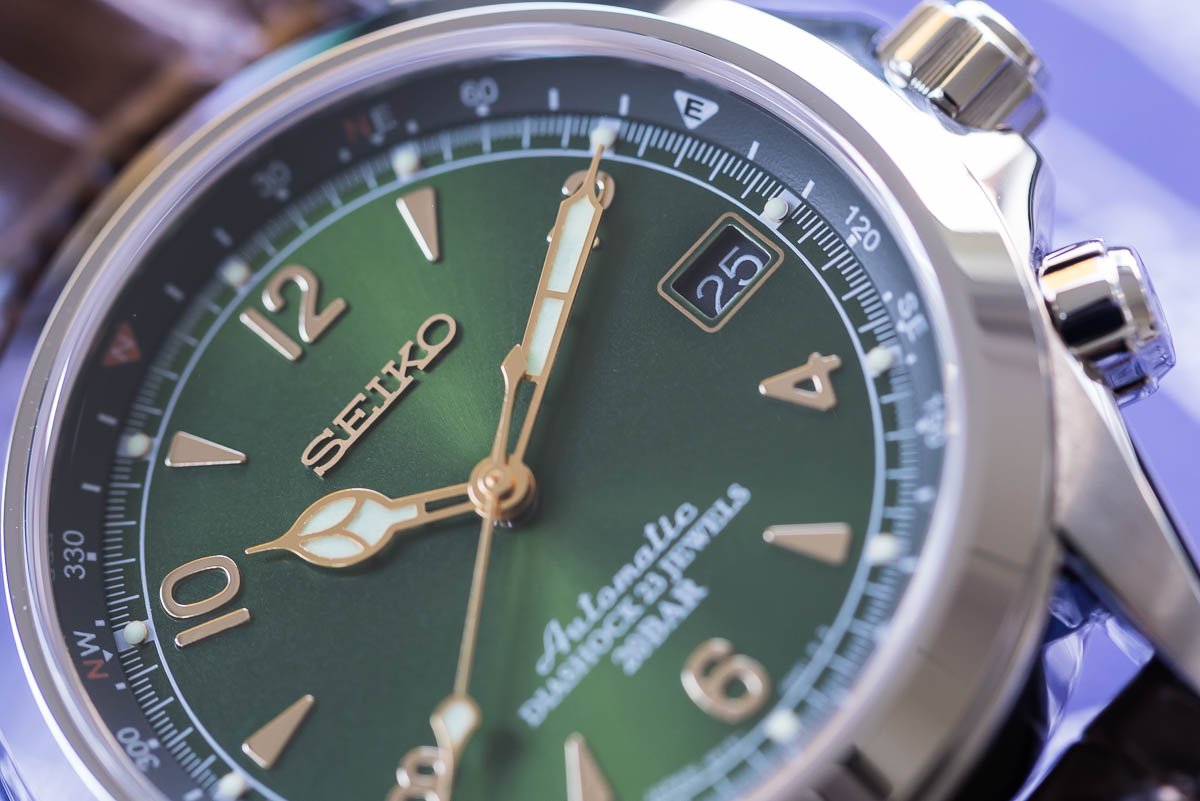 Seiko Alpinist SARB017
Paul, U.K.
The watch was exactly as described and it arrived very quickly.
The communication with the dealer was excellent.
I would definitely buy from The Chrono Duo again.
Ebel 1911 La Carrée
Matthew, UK
Panerai Luminor Marina
David, UK
Very professional service, many thanks.
Oris Carlos Coste Diver
Bill, San Francisco
It's arrived and it's stunning! Thanks
Wakmann Triple DateChronograph
Bryan, UK
Seiko SARB017 Alpinist
Olav, Sweden
Very friendly communication, everything went great. Simon is a real expert. Thanks
Seiko Gyro Marvel
Santiago, Spain
The watch is better than in the photos, dealing with the Chrono Duo was great ... everything fantastic and highly recommended
Hamilton 9379 Chronograph
Kevin, U.K.
Everything as described, great communication!
Omega De Ville Jeux d'Argent
Mary, UK
Hi Simon,
Thank you the watch has arrived and looks absolutely fabulous.
Thank you.